Reverend Carol Ferguson, Pastor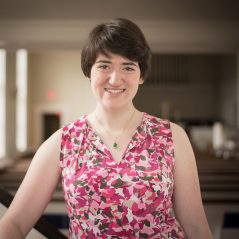 Rev. Carol Ferguson is an ordained teaching elder of the PC(USA). She was called as the solo pastor of CSPC in the summer of 2016. A native of Virginia, Carol is a graduate of Sweet Briar College and Union Presbyterian Seminary in Richmond, Virginia. During seminary, Carol served as intern minister at First Presbyterian Church of Henderson, NC, and as a chaplain intern at Rex Hospital in Raleigh, NC. Carol has a deep love for worship and the small church community, and also chocolate, grammar, and musicals. She can be reached at pastor.cspresby@gmail.com.
Sam Martin, Music Director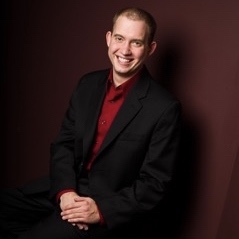 Samuel Martin is a dynamic young artist who is thrilled to join the vibrant community at Crescent Springs Presbyterian Church.  Born and raised in New York, he moved to Pennsylvania when he was eight years old and began music studies then.  In addition to piano lessons, he played the trumpet and sang in school and community choral ensembles.  He holds a Bachelor of Music degree from Ithaca College and a Master of Music from the College-Conservatory of Music.  Sam is passionate about music serving as a vehicle for connecting people, places, ideas, and emotions; this philosophy is present in all of his work, and he looks forward to bringing it to CSPC.
Presbyterian churches share leadership through a governing body known as the Session, made up of nine ordained ruling elders and one teaching elder (the pastor) who acts as moderator. Members of session take on a wide range of responsibilities within the church, as they guide and support our ministries and envision our mission together.