Reverend Carol Ferguson, Pastor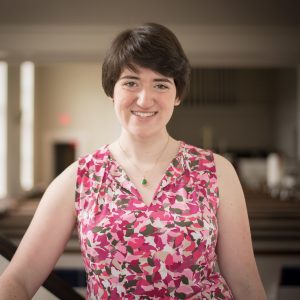 Rev. Carol Ferguson is an ordained teaching elder of the PC(USA). She was called as the solo pastor of CSPC in the summer of 2016. A native of Virginia, Carol is a graduate of Sweet Briar College and Union Presbyterian Seminary in Richmond, Virginia. During seminary, Carol served as intern minister at First Presbyterian Church of Henderson, NC, and as a chaplain intern at Rex Hospital in Raleigh, NC. Carol has a deep love for worship and the small church community, and also chocolate, grammar, and musicals. She can be reached at pastor.cspresby@gmail.com. You can read more from Carol, including her sermons, at carolhferguson.wordpress.com.
Joshua Stahl, Music Director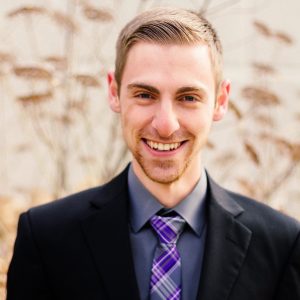 Joshua Stahl is a young, energetic musician who is excited to join Crescent Springs Presbyterian Church as their music director. Ever since elementary school when he started taking piano lessons, Josh has been involved in the music ministry at church. Over the years he has held the positions of church pianist, church organist, worship leader, praise team coordinator and worship director. These experiences have fostered a passion for music and worship. Joshua grew up in the beautiful state of Pennsylvania where he met his future wife in their touring high school choir. After high school he went to Andrews University in Michigan, then moved to the Cincinnati area with his wife as she started medical school. Joshua is excited to collaborate with the members of CSPC and see what God has in store for the future.
Presbyterian churches share leadership through a governing body known as the Session, made up of nine ordained ruling elders and one teaching elder (the pastor) who acts as moderator. Members of session take on a wide range of responsibilities within the church, as they guide and support our ministries and envision our mission together.